Thanks for stopping by. About Teresa Tims...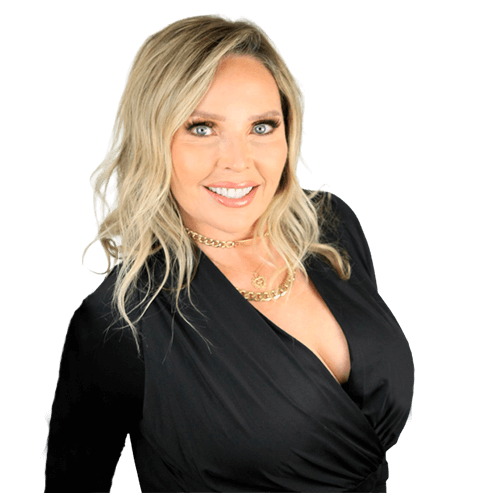 Teresa Tims is President of TDR Mortgage in Charming Downtown Upland CA. TDR Serves all of Southern including LA, OC, San Bernardino, Riverside and Counties. Teresa prides herself in offering quality home loan products, competitive pricing and knowledgeable assistance when helping her clients select a home loan. Teresa also has a network of preferred TOP Tier Trusted agents she works with and is happy to pair you with someone of High Caliber.
Teresa is a life-long resident of Southern . She considers herself a "Music Junky, Fun Haver and Risk Taker". You can find her exploring the sites of any given weekend. She is single, loves convertibles and lives with Minnie Lou and Ruby who have their very own Instagram Page @teresa_tims_puppage
Teresa also enjoys social media and would love to connect with you on her favorite sites; Instagram, Facebook and YouTube, Connect with her today. You will find she has remained true to herself in her Social Media combining her lifestyle sprinkled with her business. The passion for both are easy to see.
Credentials
Licensed Real Estate Broker

Licensed Mortgage Broker

Bachelor's Degree in Business Administration, University of LaVerne,

Broker / Owner TDR Mortgage & Real Estate Group, Est. 1998
She's been working in the field of Mortgage Finance, Real Estate, Investment, Real Estate and Property Management since 1998. 8 years prior to her career as a Mortgage Broker, Teresa worked for the Department of Transportation in its Building Management department in DTLA which she has many fond memories of.
Owning the Real Estate & Mortgage Brokerage gives gives Teresa a lot of leverage that the average loan officer simply doesn't have access to. Teresa also has a ton of experience closing 1879 real estate and mortgage transactions. That combined with her Passion for real estate is the exact formula for her clients to have incredible success during the loan process.
Quality Service

Sound Business Background

Access to Low Rates Via the Mortgage Broker Channel

Understands complex transactions not limited to self-employed income, multiple properties and union income.

Knows and understands guidelines

Zero fallout / High success rate in closing loans

Wealth Management and Investment Property Strategist
Teresa's commitment to excellence has gained her a high standing among the most respected professionals and peers in the real estate and mortgage community. She continually educates herself by attending mortgage and real estate functions to stay cutting edge to continually provide her clients the very best. Call today at 909-920-3500 to speak with her or a team member.